National Space Centre
Over the weekend we took 36 cubs 1 Young Leader & 8 Leaders to the National Space Centre in Leicester. As an added bonus the day that we visited the space centre happened to be Star Wars Day to mark the 50th Anniversary of Return Of The Jedi. After a bit of rain Saturday morning the […]
Over the weekend we took 36 cubs 1 Young Leader & 8 Leaders to the National Space Centre in Leicester.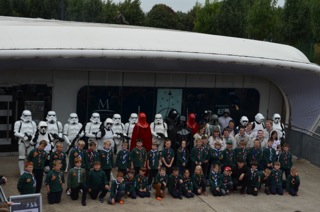 As an added bonus the day that we visited the space centre happened to be Star Wars Day to mark the 50th Anniversary of Return Of The Jedi.
After a bit of rain Saturday morning the Sun came out and stayed for the weekend. The day started with a short film in the Sir Patrick Moore Planetarium called – We Are Aliens. The film was enjoyed by all and the graphics were brilliant. After lunch, and an amazing photo op, the cubs raided the gift shop. They were then given a few hours to explore the centre in small groups. Throughout the day the Cubs & Leaders had the opportunity to have their photos taken with several of the characters from the star wars films including Storm Troopers, Darth Vader, R2D2, CP30, Chewbacca and some of the actual Ewoks from the films.
Once back at the Scout HQ the Cubs had a tea of Chippy Chips and Hotdogs Followed by Cakes.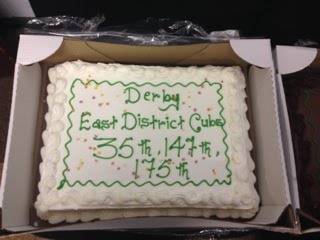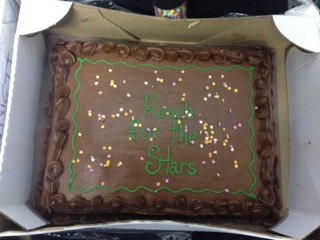 Toy Story 1, 2 & 3 then proceeded and the cubs went to bed.
A great weekend was had by all.